Rolling Strong Provides a Complete Managed Wellness Platform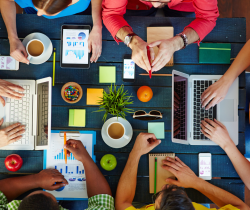 Workplace wellness programs depend on communication and engagement. It's often a struggle for companies to implement wellness programs because of the struggles and obstacles that corporate management and HR have in exactly those 2 areas.
The challenge to communicate and engage just got easier! Rolling Strong, a state-of-the-art wellness technology platform, recently unveiled a new interface that brings workplace wellness to a new level. This new wellness technology platform takes the challenges and difficulties out of managing a wellness program.
We know that wellness programs can not only improve employee health and reduce costs, but they can also increase productivity and positivity in the workplace. Given the pandemic, it is even more important that employers keep morale and physical health at the forefront of employee retention.
The Rolling Strong Wellness Platform helps to facilitate workplace wellness in all 5 key areas as defined by the U.S. Department of Labor and the U.S. Department of Health and Human Services: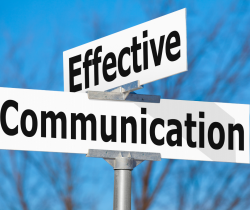 1.Effective communication: The Rolling Strong Wellness Platform has a systematic education and communication program that educates and engages employees on a weekly basis. Using email, text, push notifications, and providing onsite materials to the employer, Rolling Strong covers all the effective communication bases including daily content on all social media platforms.
2.Employee engagement: The Rolling Strong Wellness Platform has a brand new interface and makes participating fun and engaging. With the ability to earn points for engaging in the areas of Nutrition, Fitness, Sleep, Hydration, and Stress Management, this gamified platform engages, educates, and gets employees involved to earn points to win prizes and compete with each other all while improving health behavior in the process.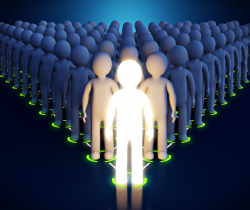 3.Facilitates Leadership engagement: The more engaged the company leaders are, the more employees get involved. The Rolling Strong Wellness Platform takes the hassle of monitoring and promoting wellness challenges that corporate leadership encounters and is set up so that they too can get involved in healthy behaviors and competitions.
Bring in your brand! The new app allows companies that use Rolling Strong as a managed wellness platform to upload their logo and brand with their colors, so the app becomes customized with tier company branding. This ability to brand the app for your company brings in a wonderful sense of community and company style to your employees and members further increasing engagement.
4.Brings resources together: The Rolling Strong Wellness app provides a complete marketing program to reach employees with weekly streams of wellness education emails and texts and encouraging engagement messages and push notifications. The app and wellness program promotes behavior change and provides support in the areas of Nutrition, Fitness, Sleep, Hydration, and Stress Management.
Personalized Health Risk Assessments are also built into the app interface and wellness coaches trained in Motivational Interviewing are available (on-site services or remote).
Rolling Strong app users have access to over 11,000 Health Check Kiosks, basic pharmacy assessments, enhanced lipid panel collection and there is a full reporting suite on all aspects of the program.
Rolling Strong manages the rewards and prizes and promotion of the competitions and health challenges to streamline delivery to employees and companies. The program is a synergistic ally to companies, working with their insurance paradigms to structure awards brackets to help further facilitate rewards and engagement.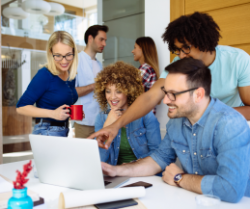 5.Continuous evaluation: With a full reporting HIPAA compliant portal, Rolling Strong has the unique ability to report on HIPAA compliant User engagement with easy-to-understand Admin access and guidelines for company HR departments to access. Corporate Account Managers are in touch with the company's leaders to continually evaluate, assess and strategize innovative challenges and rewards.
We look forward to now providing services to corporate populations and associations.
Of special interest to employers in the transportation industry, Rolling Strong offers in-terminal and on-the-road solutions that target health improvement for CDL drivers. The app has a customizable format that specifically is designed for drivers, educating on driver wellness, helping them access healthy food and services on the road, and encouraging healthy behavior change to reduce health risks.
The "Ready Re-Cert Program": With a program titled "Ready Re-Cert", Rolling Strong seeks to ensure driver wellness and compliance with CDL medical requirements. This 90/60/30 program educates and motivates behavior change in Nutrition, Fitness, Hydration, Sleep, and Stress Management and specifically targets areas of chronic disease that would compromise DOT card status. With trained wellness coaches and built-in accountability, Rolling Strong provides an unsurpassed wellness program designed to facilitate health behavior change in drivers. With its customizable programs and rewards brackets, and administrative reporting capabilities the Rolling Strong app and Ready Re-Cert Program help carriers and drivers improve compliance with CDL medical requirements and implement and manage their wellness initiatives.