Chiropractors are those who care for people with problems with their neuromusculoskeletal system. That sounds like a big word but it is basically the system that includes the muscles, nerves, tendons, ligaments, and bones. A chiropractor's job is focused on the relationship between the nervous system and spine that is, the neuromusculoskeletal. They use spinal manipulations, adjustments, and many other techniques to help and care for patients' health concerns. This includes pains in joints and muscles such as osteoarthritis, neck pain, elbow pain, shoulder pain, back pain and so on. Knowing who a chiropractor is and what they do is the first step if you are one of those asking the question of how to find a chiropractor near me.
A chiropractor has a lot of responsibilities which can be brought under three main umbrellas:
1. Diagnosis: The first responsibility of a chiropractor is to work with patients to learn about health problems or identify injuries. This stage of the treatment is crucial since it is where they will be identified. Once a diagnosis has been correctly done, the chiropractor can go ahead to create a treatment plan or a management plan as the case may require. This duty may involve assessing the medical condition of the patient by reviewing their medical history, performing a physical examination on the patient like analyzing the patients' spine, posture, reflexes, and listening to the patient's concerns. The chiropractor might conduct tests, ultrasound or ex-rays to achieve this.
2. . Treatment: After the problem has been identified, the chiropractor starts to draw out a plan to treat and/or manage the identified problem. The treatment could be through holistic treatment or neuromusculoskeletal therapy which may involve:
· Applying heat or cold to injuries

· Spinal manipulation 

· Spinal column adjustments

· Joint adjustment and other general services rendered by chiropractic personnel.
·Advice and referral: after treatments, another possible duty of a chiropractor is to give some tips or advice to patients. This can be advice concerning lifestyle such as exercise plans, sleep routines, nutritional advice and so on. Chiropractors may also track information about their patients and keep detailed records of care and conditions. Also, if referrals are needed for surgery or medication, a chiropractor may refer patients to other health care professionals.
Visit this page to find out some of the reasons why you might need a chiropractor.
How to choose the best chiropractor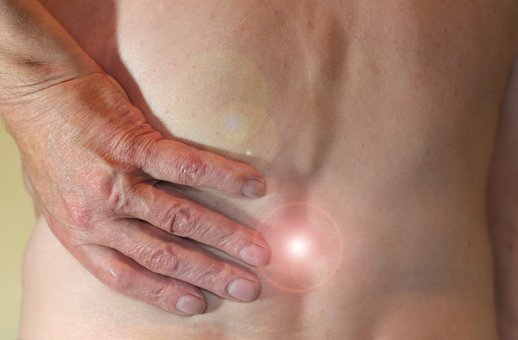 1. Personal Decision: First, you will have to decide if you indeed want to see a chiropractor or not. This decision means you are willing to try out a healing procedure that does not require the use of surgery or medications. Not everyone would sign-up for something like this. So being sure you are ready for it is the first step of the process.
2. Referrals: ask your friends and family, especially those who have at some point engaged the services of a chiropractor to refer you to one. It is also best to ask your primary health care provider or personal physician for recommendations
3. Gender: it is very essential to be comfortable at all times with your chiropractor. This is because of the peculiarity of the problem and the fact that you will have to go into a lot of personal details and have close contact with your chiropractor. Recently, chiropractors are now specializing in caring for men and women separately. This is vital if you are gender-specific in your preferences. If not, then you don't have to bother about gender being an issue for you.
4. Specialization: apart from gender specializations, we have chiropractors that specialize in areas like neurology, nutrition, sports, pediatrics, or orthopedics, and lots more. Consider this before booking an appointment.
5. License and experience: this is one of the most vital things to look out for when choosing a chiropractor. You have to ensure that he or she is genuinely qualified and has the necessary skills, training, experience to do the job. Being properly registered with appropriate authorities is important as well.
Experience is very crucial because your results are likely to be better if the chiropractor is more experienced especially with conditions similar to yours. You should find out about how many patients your chiropractor has handled in the past and if any of the cases ended with complications. By doing this, you will be reducing the options you have thereby reducing your stress and risks of complications. Also, confirm until you are certain that a chiropractor has no history of disciplinary actions or malpractice claims.
6. Affiliation: most chiropractors are affiliated with hospitals so, look out for the hospital your chiropractor is affiliated with and check out their quality of service and other important things. You should also consider location just in case you might have had to be going for examinations or treatments. Typically, hospitals that are highly rated and come highly recommended rarely record cases of complications, mismanagement of patients' health. The rate of survival and successful treatment and recovery in such hospitals are also very high.
7. Patient satisfaction survey: reviewing reports from patient relatives and most especially what the patients themselves have to say about a chiropractor and the services they have provided to them in the past is important. This gives you an idea of what to expect in terms of health care and services rendered. A Patient satisfactory survey involves asking people about their experience with wait times, office environment, office staff friendliness scheduling appointments and so on. Using this, you can learn about how much trust the patients have in chiropractors, how well they answer questions and time spent with patients. However, care must be taken so that you don't fall into the wrong hands due to false statements from people. This is particularly important for online surveys and reviews which are more easily manipulated. Be sure to check if there are not too many resemblances in the story people tell about the chiropractor. This is one way to tell if the reviews are genuine or not. Click here https://www.spine-health.com/treatment/chiropractic/how-select-best-chiropractor for a comprehensive guide that can help you find the right chiropractor for you.
Conclusion 
After considering all the factors above and you are convinced that a chiropractor can deliver the quality of service you need, you can go ahead and put a call through to book an appointment. Find out if they are taking new patients because most of them don't take patients all year round.