Having nice dentition endears one to people. You will often find that people with nice dentition wear a beautiful smile and this makes them look unique. It also boosts self-confidence in public and this explains why most people make extra effort to have a nice dentition.
If you are dissatisfied with the way your teeth looks, it may affect the way you relate with people, especially in public. Some people feel uncomfortable talking to people when they feel their dentition is bad or ugly. If this is the case with you, the easiest way to salvage this situation is through dental implants.
Defining Dental Implants
Dental implants are surgical components that interface with the bone of the skull or jaw to support an oral prosthesis like a bridge, crown, or denture. They also act as an orthodontic anchor.
Dental implants are recommended for people who have a missing tooth either from birth or through an accident. Also, infection or tooth decay can cause the removal of one's tooth and can be fixed with oral implants or dentures. If you stay in Vancouver or any other location, there are several facilities that you can access to get this procedure done.
If you are looking to get a dental implant, you can search for reputable facilities that can serve your needs. Since our focus is the city of Vancouver, when choosing a facility, ensure that this studio is highly recommended for dental implants in Vancouver especially if you want to get the best results from the procedure.
We have outlined some important tips in this article to help you with getting affordable dental implants. Please read on as we explain more.
Types of Dental Implants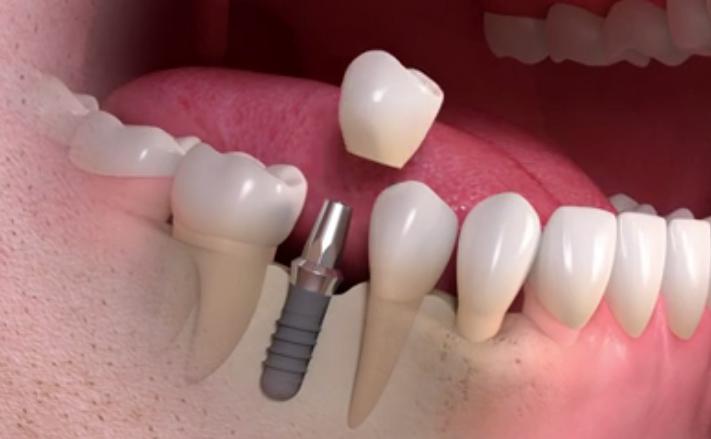 The following are the common kinds of Dental Implants:
Endosteal Implants
Endosteal implants are very common as they suit most patients. However, they require a healthy jawbone to enable the post to fuse properly. With a screw-like shape, they perform the role of a placeholder. If a patient chooses these implants, they will require some time to fuse properly.
After the healing process, the false teeth will be placed on the post so it can fit in with other surrounding teeth.
Subperiosteal Implants
Subperiosteal implants are fixed in the jawbone. An iron frame is put under the gum while a post is fixed to it. This is done to enable the gum to heal while the frame is also held in place. This procedure applies to patients that don't have the type of jawbone required for an implant.
Zygomatic Implants
These implants are not very common among patients but it is also an option to consider. It is a complicated procedure that one can only go for if they do not have the type of jawbone needed for an endosteal implant.
These implants are placed in the cheekbone instead of the jawbone. The healing process is the same as with other types. If you need more information about zygomatic implants, you can check here.
How To Get Affordable Dental Implants in Vancouver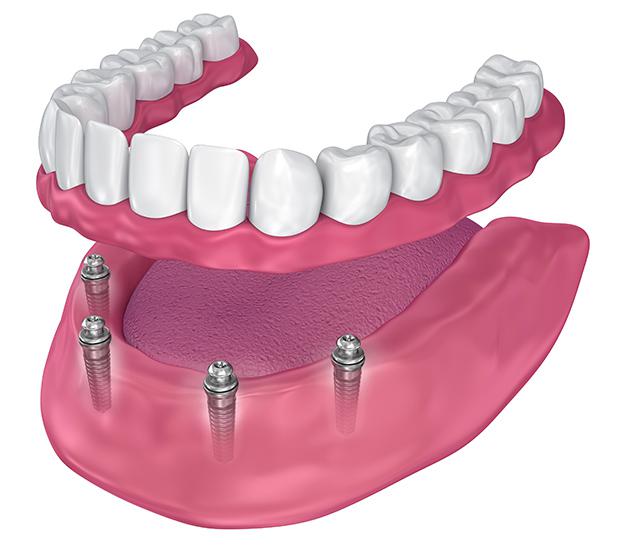 Here are some helpful tips to guide you:
Dental Tourism
Going on dental tourism is a popular option for people who are seeking affordable dental implants. Countries like Mexico, Hungary, Costa Rica, and few Asian destinations have offers that are affordable to patients that need oral implants. On the contrary, the cost of getting dentures in countries like the United States, the UK, Canada is high due to the quality of service rendered.
Over the years, dental tourism has become one of the viable options for patients whose cases are not severe. For instance, those seeking to have a crown replacement or simultaneous implant can explore this option. While dental tourism may appear to be a good way to save costs, it is important that you travel with caution.
This is because you are unfamiliar with the territory and may not know dentists who are experienced enough to handle your teeth. To be safe, make effort to verify the license as well as the credibility of the dentist. This way, you will be sure that you are not dealing with the wrong person.
For more information about dental tourism and choosing a destination that suits your budget, you can check here: https://www.coachmag.co.uk/health/5231/getting-dental-implants-abroad-one-man-s-dental-tourism-adventure-in-hungary
Choose a Good Location
There is a reasonable variation in the cost of getting dental implants in different geographical locations. Knowing this should guide you in checking out different locations to see the one that suits your budget. It is common to find dental facilities situated in urban areas charge higher than those in satellite towns.
The reason you may find urban facilities costlier is the high overhead costs that they have to cover which arise from transportation, cost of living, staffing, etc. Smaller towns do not have these overhead costs hence the cost of getting denture in these areas is relatively affordable.
Compare Options
You need to visit different dentists to check out their rates. The essence of doing this is to expose you to different quotations and also provide you with the opportunity to choose the best from the options available. As you inquire about the cost of getting oral implants, find out if the cost covers consultations, imaging, anesthesia, modeling, crown, and the surgical procedure itself.
A denture is not only performed by dentists as there are other dental professionals such as periodontists and oral surgeons that are trained to perform dental implants. You can ask them to give you quotes so that you can compare and go for the best option.
Dental Societies
There are dental societies and charity organizations that occasionally organize events where free medical care is given at a discounted rate. If you have a limited budget, you can exercise little patience for them to organize such programs in your area to enable you to participate. You can also read up articles explaining how to get free or low-cost dental work done to get more information. 
School of Dentistry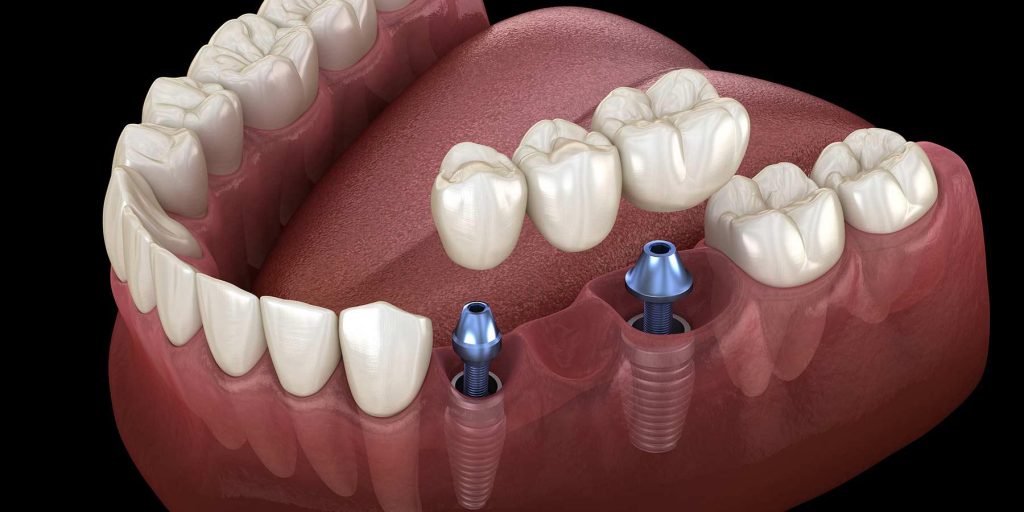 This is another affordable option. To have access to treatment under this option, you will have to enroll in a dental program that holds annually in most colleges of dentistry. The program is organized to serve as a training ground for recent graduates who perform different procedures under the guidance and supervision of experienced dentists.
Most schools render their service to people who have limited finances and the number is usually high due to the affordable rate. The implication of this is that it will take time before one receives treatment due to the large number of people that enrolled in the program. Those who wait till it gets to their turn usually get dental implants done at a very affordable rate.
Also, getting dentures from schools of dentistry allows one to have a properly done job as they have experienced dentists who know their integrity is at stake.
These are some tips to help you get affordable oral care. You can also search the internet to get more tips. Additionally, if you need information on how to prepare for oral surgery, you can check here.
Conclusion
Opting for dental implants is a good way to correct your dentition and boost your self-esteem in public. If you stay in Vancouver or any other location, we have outlined some helpful tips to assist you with finding affordable facilities where you can get a denture. You can take your time and check them out before booking an appointment.