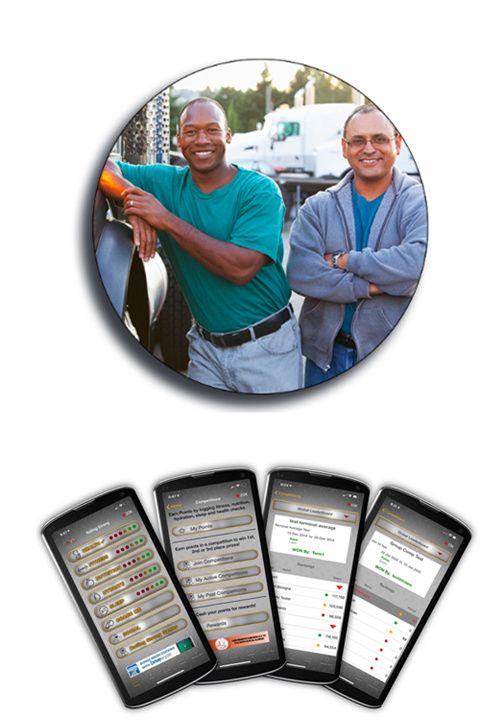 GET HEALTHY, GET CONNECTED, GET REWARDED
The Rolling Strong Wellness Program helps you improve your overall health so you can keep driving.
Mobile App
Access to health screenings (CVS, WalMart, Quest and more)
Nutrition, Fitness, Sleep and Hydration tracking and support
Access to CDL Wellness Coaches\
Goal setting
Wellness social page
Education library
Location services for nearby health and fitness facilities
Medical CDL Recertification reminders and readiness support
Rolling Strong Games – Earn points for making healthy choices and cash them in the rewards strore for some coll stuff.Or compete in other sponsored competitions and win BIG!
Head to head competitions
Company sponsored competitions
Rewards
How It Works – Once you get registered, you can contact a Coach through the app. Our Coaches are there to guide you through the journey. If you're fit, but want to increase flexibility and improve nutrition. Or if you are at high risk and want to begin to make small changes to improve your health. We are here to help. This is not a gimmick or quick fix program. We are experienced in lifestyle management and work with you to build in habits to reach each of your personal goals.


MEET OUR TEAM