If you are a senior citizen looking for a place to retire, instead of going to a retirement home, allow us to show you a better alternative. This alternative is known as continuing care retirement community (CCRC).
What is CCRC you might wonder? Well, there is no need for you to wonder anymore as we will discuss in detail all you need to know about a CCRC.
Let's jump right into it…
What is a CCRC?
A CCRC aka life plan community offers independent living packed with all types of essential amenities with easy onsite medical level care access in case of any medical situation. All the care is provided for you while making use of assisted living facilities within the community.
Residents in this community don't have to worry about how they can get the basic services they require as all this is handled by staff while the residents remain comfortable in their homes.
This sounds lovely, right?
However, just like anything, there are advantages and disadvantages of a CCRC. Hence, we will look at these next to help you determine if it is something you will like to try.
Pros of CCRC
You get to choose any type of residential building of your choice such as cottages, studios, condominiums, and even duplexes where you can live independently.
High-level healthcare support is easily accessible on-site with the provision of memory care and assisted living if required.
There is flexibility for all kinds of personal or medical issues for spouses whose needs are different.
It promotes social engagement as well as increases the social network of a senior thanks to the different amenities and activities provided.
You live your life free of maintenance duties such as cooking housework, cleaning, etc. since they are readily provided for.
It provides possible tax benefits. Click here to learn how to minimize taxes after you retire.
It affords security and peace for all residents as well as custodians.
Cons of CCRC
The entry fees, as well as monthly fees, are huge.
You need the advice of a lawyer and financial advisor to help you through the process as it needs detailed planning.
The contracts are quite complex.
You risk financial loss in the event the CCRC goes bankrupt as a result of recession or real estate issues.
A high wait-list probability exists as the housing might be limited and highly sought after.
There are physical as well as cognitive health standards that must be met before one is deemed eligible.
You do own the residence, you only pay to live and receive the amenities and services.
Services Provided by a CCRC
Depending on the CCRC, there are a lot of services and amenities that senior citizens stand to enjoy. We are just going to list a few of them:
Professional Medical Services
Physician services
Trained nursing services
Memory care
Occupational and physical therapy
Assisted living
Dentist
Onsite pharmacy
Nutritional and mental health counseling
Assistance with daily living activities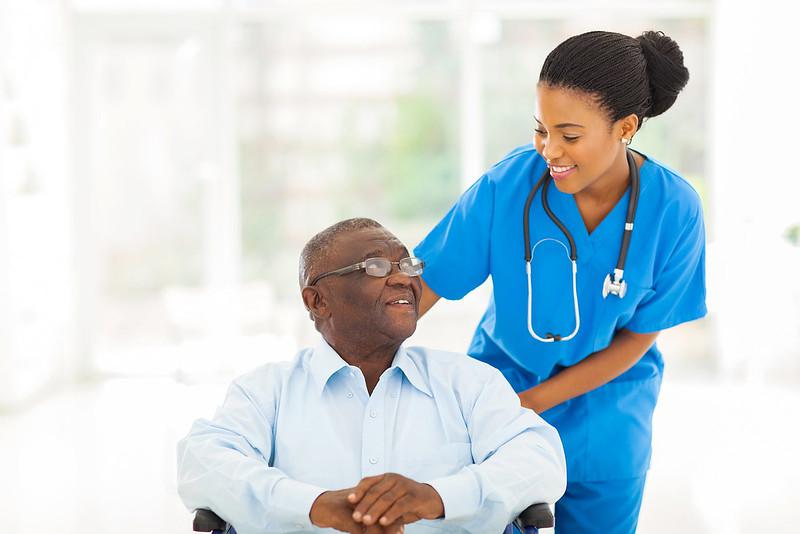 Commercial Services
Beauty and barber salon
Coffee shop
Internet and cable services
Postal service
Banking
Food and retail shops
Security
Transportation
Laundry
Housekeeping
Maintenance and home repairs
Community Services
Swimming pool
Library
Game room
Walking trails
Craft room
Fitness center
Tennis courts
Music and art studio
Greenhouse or garden plots
Golf course
Levels of a CCRC
The care given at a CCRC differs as they are categorized into levels. You can determine which one is best for you from the ones discussed below:
1. Independent Living
As the name implies, the residents can easily live independently without the assistance of anyone in their residential building. Nevertheless, all the amenities, services, and maintenance benefits are received as part of the contract deal.
2. Assisted Living
This level is provided when the need of the senior citizen has increased and they can no longer live independently. Hence, they are catered to round the clock and they receive easy medical access.
Living independently is highly encouraged in a CCRC; however, anyone who needs assistance can still be helped with their daily activates like bathing, dressing, and medication management.
You should also know that assisted living could be either semi-private or private residential accommodation style.
3. Memory Care
This is a more advanced level of care as it has to do with taking care of seniors who have memory loss challenges as a result of Alzheimer's disease, dementia, or any other memory challenges. Individuals within this category are usually moved to the memory care facility in the community.
There, such seniors will receive top-quality care as the facility is handled by trained and qualified professionals who will ensure the comfort and safety of these people.
4. Skilled Nursing Care
Just like assisted living, this also provides round-the-clock services. The difference between both is that this care level is short-term and seeks to bring about rehabilitation. Visit https://en.wikipedia.org/wiki/Physical_medicine_and_rehabilitation to learn more about physical medicine and rehabilitation. Examples of seniors who would require this care are post-surgery patients, speech therapy rehabilitation, those on intravenous medication, etc.
Seniors who need this care are usually housed in the skilled nursing care unit of the CCRC. This is different from assisted living whereby the person gets to stay in their residence.
How Much Does a CCRC Cost?
Based on findings, the average entrance fee into a CCRC is $329,000. The monthly fees range between $3,000 – $5,000; which could change as the need arises.
Conclusion
We have discussed the important things you need to know about a continuing care retirement community. If you have any questions, feel free to let us know.