Your Personal Wellness Is Important To US
GET HEALTHY. FEEL BETTER. STAY CONNECTED.
Women in Trucking has partnered with Rolling Strong, a national provider of wellness programs designed for the Transportation Industry and CDL Drivers. The Rolling Strong Program supports drivers in creating preventive and healthy lifestyle habits in an effort to improve the overall health of CDL drivers. We provide you the tools to help you manage Nutrition, Fitness, Sleep and Lifestyle. We care about your health and your safety and want to keep you on the road driving for many more miles. With our program, drivers have lost weight, slept better, lowered their blood pressure, and have acquired the tips and tools to live a healthier lifestyle.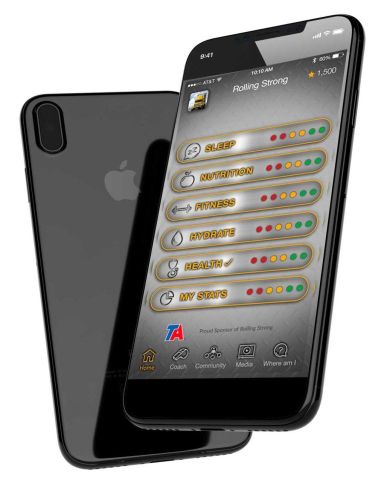 Our personalized program helps you to reach your goals by providing you with the tools and support you need to stay on track.
Get healthy, feel better and stay connected while you are on the road.
Program benefits:
Your Own Personal Confidential Health Record
Wellness Coaching
Exercise Workouts
Sync Wearable Fitness Data
Nutrition Management
Hydration Tracker
Sleep Management
DOT Physical Prep
Wellness Challenges and Rewards
Rolling Strong is here to help you achieve your health and wellness goals.
ENTER YOUR INFORMATION BELOW TO RECEIVE THE DISCOUNTED REGISTRATION PROGRAM LINK!
Your information is completely secure and will not be sold or shared with anyone else.
Rolling Strong will only use your information to notify you of upcoming events and competitions
Steve Kane, President of Rolling Strong, gives a brief  breakdown on the Wellness App and some tips about the competitions that are currently taking place and how you can get healthy, while winning some cool prizes. Not too late to get in on it.
Introduction
Logging Food
Health Assessments
Earning Points Social Media
All About The Coaches
What Others Say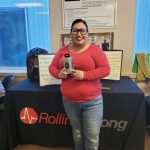 I love that I was able to join the Rolling Strong program immediately after I got hired and was able to participate in the Quest Diagnostics wellness screening event. I was excited when I heard that I won a wearable in the raffle after the Quest event. The company that I worked for in the past also had a wellness program but Rolling Strong is great because of its high tech app and the Higi station. It's very useful to have Coach Claudia here to help out. I like to be mindful of my health and now I have Rolling Strong to help with that.
Brenda Perez